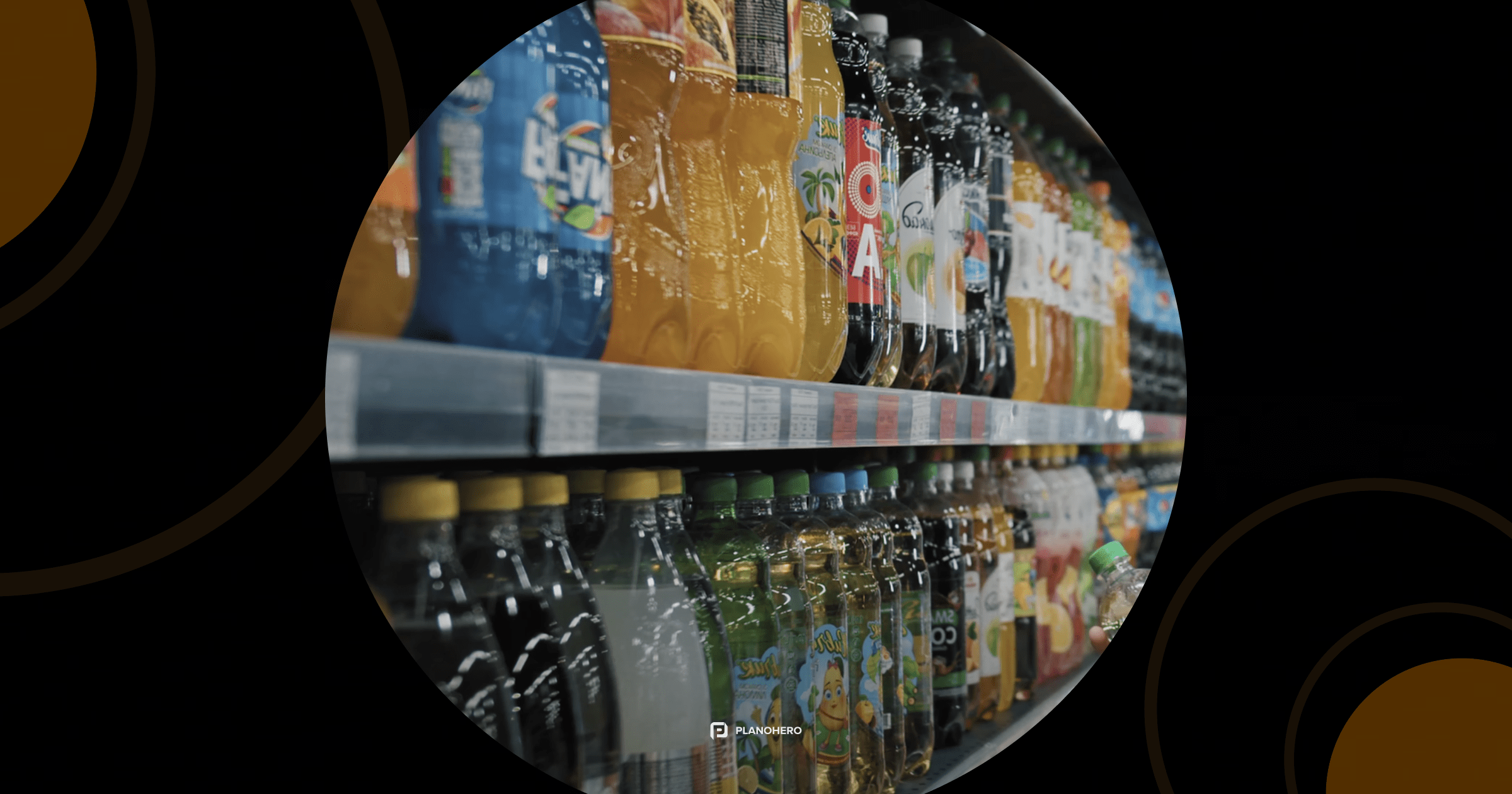 Merchandising analysis in a store.

How do you measure effectiveness in merchandising?
Merchandising analytics is the collection and analysis of all metrics to understand the effectiveness of the merchandising process and related in-store processes.
Sales analytics helps analyze in-store merchandising and generate insights using the data. This analysis allows retailers to make data-driven decisions for effective merchandising strategies and increasing profit.
Manage Shelf Space with Analytics
The right merchandising with the right items on the shelves helps chains avoid lost sales. Thanks to analytics, retailers quickly learn how items are selling in stores, what the demand is, and how much inventory they have in store. This information in a timely manner helps generate orders quickly and avoid empty shelves.
Analytics help brands and suppliers track their sales at each store and convince retailers to give them more shelf space. And understanding how consumers perceive the brand and understand the product helps improve brand positioning.
With merchandising analysis, chains can identify problems in the assortment in time and seize opportunities to improve the in-store layout.
How do you know your merchandising is effective?
Sales are the best benchmarks. The main indicators are profit, turnover, number of checks, number of sales, and sales per square meter of sales area. A customized merchandising process allows you to analyze the process and make decisions based on the results of the analysis.
Tools for merchandising automation help retail chains manage all processes from the creation of store plans and planograms to shelf control and analysis. The functionality of the PlanoHero service allows you to track analytics in the context of store plans, planograms, and summarized analysis for the entire retail chain.
Store Plan Analytics
By analyzing the metrics in a store plan, you can quickly keep track of the sales performance of the entire store and each planogram in a timely manner. The PlanoHero service offers analytics on important metrics: turnover, number of checks, sales, profit, and number of balances. With a heat map in the service, you can analyze the customer traffic in the sales area (heatmap with hot and cold zones of the store).
Analysis of Customer Traffic in the Sales Area
Analysis of the store floor plan efficiency shows problem areas and promising zones. Heat maps help to quickly assess the situation in the store at different periods of time. It is possible to optimize the store processes and set up effective merchandising by understanding customer traffic on the sales floor.
Identification of "hot" and "cold" zones of the store allows you to determine popular products and places in the sales area with high customer traffic. For retailers, it's an opportunity to quickly respond to inefficient use of sales floor space, optimize product assortment, select related products for cross-merchandising in each store zone, and analyze the effectiveness of promotions and seasonal/holiday sales.
Planogram Analytics
Ability to get sales analytics for merchandise placed on a planogram. The PlanoHero service provides reports on lost sales when no products are available for sale, ABC analysis (turnover, profit, number of sales, and number of checks), overstock, or shortage of goods.
ABC analysis is based on the Pareto principle, also called the 80/20 rule. The principle is that 80% of a store's revenue comes from just 20% of the products. Using ABC analysis makes it possible to identify the 20 percent most profitable goods in a store's assortment. You can analyze product groups, categories, specific brands, or suppliers.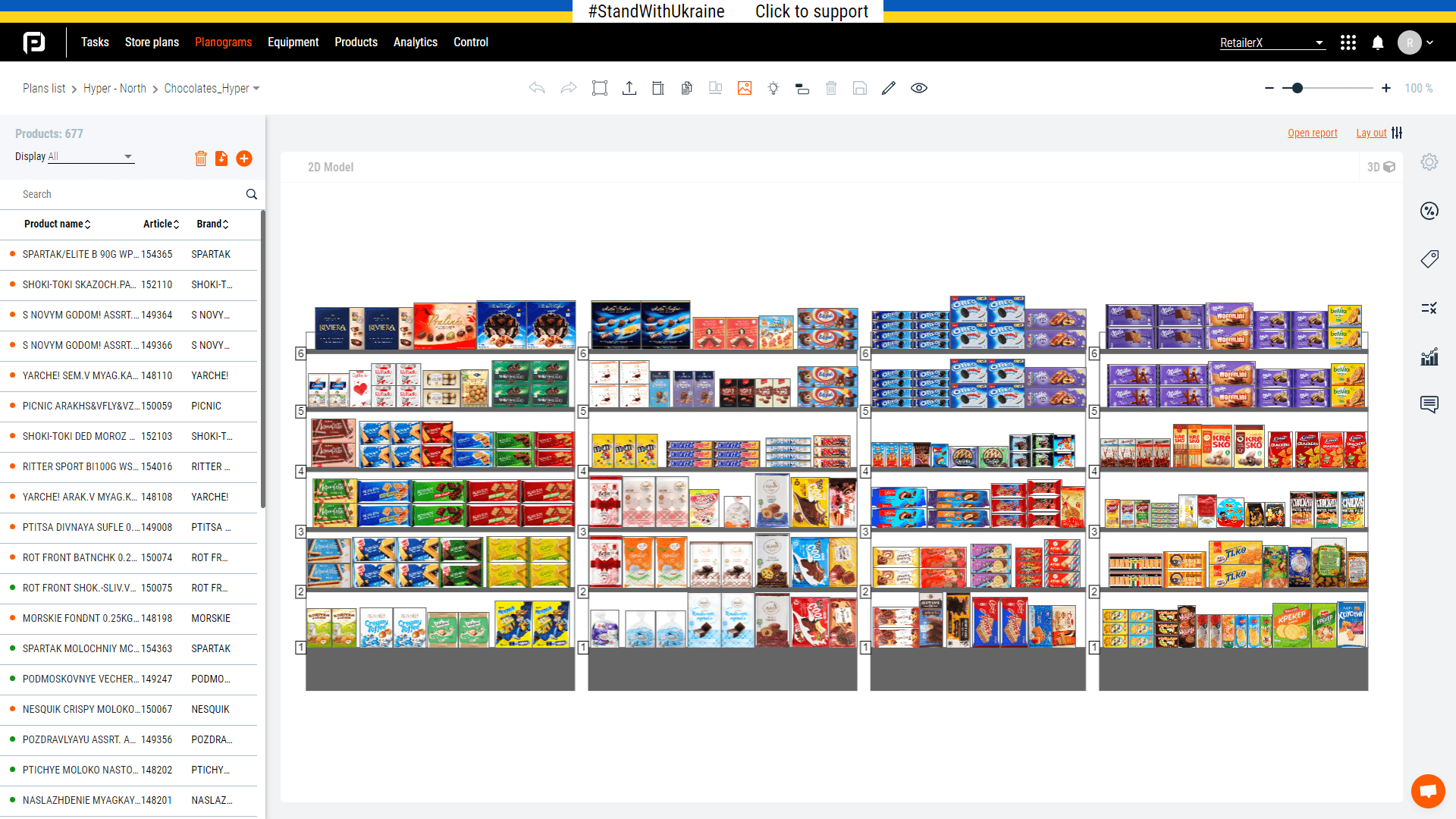 This important information helps retail chains make decisions about assortment changes and create layouts based on data analytics.
In addition, the service provides access to consolidated analytics of product sales across the entire store chain. By analyzing the total sales and each store sales, it is possible to compare the main indicators and evaluate the effectiveness of each store.
You need to constantly analyze the processes in stores. A systematic and integrated approach is crucial here. Otherwise, it will be difficult for you to compare the current data with the previous ones.
Why do you need merchandising process analytics?
Use analytics to improve merchandising efficiency and effectiveness. Manage categories, optimize assortment, and manage inventory to create a great shopping experience for your customers.
Merchandising helps to increase sales and attract new customers. That's why you need to constantly improve and enhance your chain merchandising.
Retail merchandising analysis helps you make data-driven decisions and magnify revenue, increase loyalty and stay ahead of the competition.
It's difficult for large chains to understand business processes without analysis. Using merchandising analytics, retailers can make predictions about new displays and sales trends and adapt processes to increase sales and improve customer satisfaction.