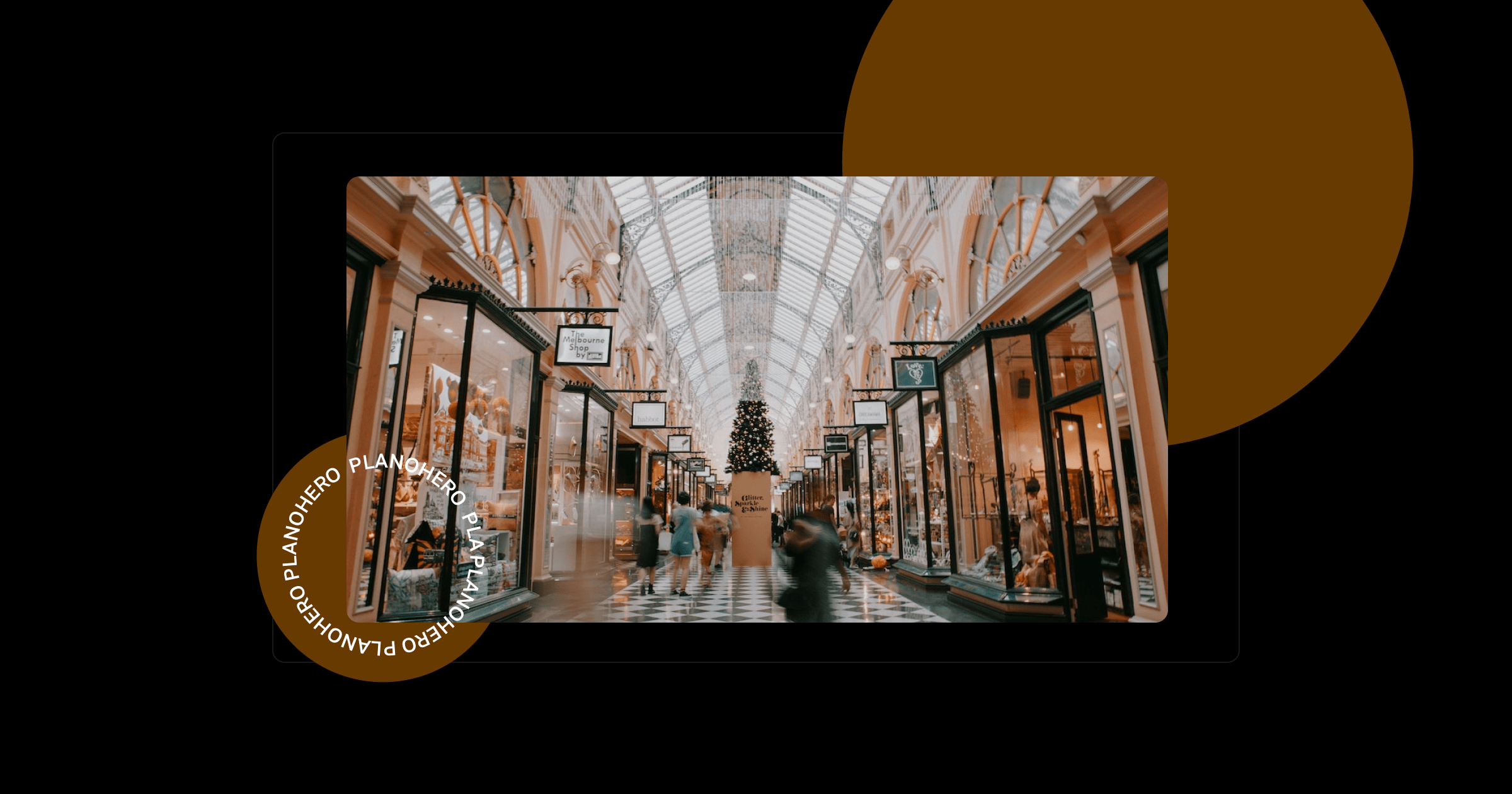 Holiday Shopping Trends for 2022 | Ukraine and the U.S.
Shoppers and retailers in Ukraine are getting ready for the holiday season, despite the difficulties of doing business under the conditions of war and blackouts.
61% of Ukrainians are not going to give up on holiday shopping, despite inflation and hostilities. This season Ukrainians will buy gifts for their families, friends, and the Ukrainian army with a strong belief in victory. These are the data of the retail market survey in Ukraine.
According to the research by Deloitte, Ukrainians will buy less than in 2021, but the plans for holiday shopping remain unchanged. The shopping budget of almost half of Ukrainians (49%) during the New Year and Christmas period ranges from 1 to 5 thousand UAH. The focus of purchases is the most necessary things - food, products for children, clothing, and shoes. When shopping, consumers will first consider the availability of discounts, as well as their own previous experience.
More than 60% of Ukrainians will spend at least part of their budget on helping the Armed Forces of Ukraine. 63% of Ukrainians will not buy goods if their manufacturer or seller has not left the Russian market. Residents of Kyiv and the Kyiv region, as well as Ukrainians temporarily staying abroad, plan to spend the most. 83% of Ukrainians, first of all, will buy gifts for the family.
The good news for Ukrainian retailers: according to the survey Ukrainians prefer offline shopping. The main locations for Christmas shopping will be large supermarkets and shopping centers. Online shopping is in third place.
The most popular locations for Christmas shopping in 2022
60% Supermarkets/grocery stores
55% Large shopping malls
48% Online shopping
During the holiday shopping season, customers look for a positive client experience, shopping excitement and bargain prices. Retailers are gearing up for the New Year shopping season and understand the trends and needs of their customers. Although spending on shopping this year will decrease significantly.
In the Western market, the share of online purchases of Christmas gifts is expected to be higher than in Ukraine. 58% of consumers in the U.S. plan to reduce spending on non-food items this holiday season. At the same time, about half of U.S. retailers surveyed expect to increase online sales this holiday season.
According to U.S. retail research, 42% of consumers plan to spend the same amount as last year. 25% expect to spend slightly more than last year. Retailers, like consumers, are experiencing the effects of inflation this season. Therefore, they plan to raise prices before the shopping season. In general, retailers expect a slight increase in sales due to the New Year and Christmas sales and promotions.
And shoppers will look for bargains and discounts. 44% of consumers said that sales encourage them to buy, and another 17% said they would be looking for gifts with discounts this year.
In addition, U.S. consumers are using new ways to plan their holiday shopping this year. One in eight customers said they would sign up for a "buy now, pay later" service. And shoppers are also hoping for gift recommendations when they visit the store directly.
It is ​​​​predicted that the most popular gift categories for the 2022 holiday season in the U.S. will be gift cards, clothing and accessories, and children's toys.
What can stores offer shoppers during holiday shopping?
Loyalty programs and bonuses can help reward repeat shoppers (loyal customers spend 37% more on average).
Recommendations for customers on choosing gifts this season with great discounts or offers for the purchase of themed bundles of merchandise.
Omnichannel (selling products online and online) and promoting stores on social media. Social media and online shops have a huge impact on customers' product choices. Even if the customer did not buy the product online, he will pay attention to the product he likes online when he visits the store. Thus, the possibility of such a purchase in a physical store is skyrocketing. The Internet is becoming another inspiration for gift and shopping choices. One in four shoppers see ideas of gifts on Facebook, Instagram and TikTok. Retailers are succeeding when they use omnichannel business models to find customers on the platforms where they feel comfortable choosing and buying.
53 percent of U.S. consumers said they plan to buy gifts online, while 47 percent prefer holiday shopping in a physical store.
Low prices. During New Year's shopping, customers are looking for the best prices. Most clients will look for sales, special promotions, and bonuses. Retailers should work through pricing issues, compare their prices with competitors and understand customer needs to offer competitive prices, promotions, and discounts.
Positive customer experience. Clients want to feel cared for and helped. Retailers need to provide a high level of customer service and a positive experience, especially during holiday sales. This approach will increase trust in the chain and drive sales.
The main holiday shopping trend is that customers continue to buy gifts. Current spending will be less, but consumers will buy gifts to make something pleasant for loved ones, to cheer themselves up.
Final Words
Holiday shopping is always a challenge for retailers. Therefore, early preparation and planning are more important than ever. Take care of the right inventory, automate processes, integrate sales analytics, and build effective communication with your customers through various offline and online channels. Make your customers happy and your business successful.